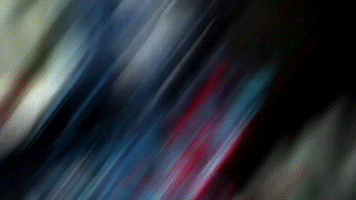 Admin Note:
I'm a girl and my name is
Slim Shady
Robyn which I
know
is ironic. I live in South Wales, Great Britain so I work around the Western European time zone. I am a full time college student and I also work so please bare with me when it comes to RPs.
Just because I don't reply straight away, doesn't mean I don't like you, I am busy and procrastinate everything.
I said before that I live in GB, that means I may not understand some American/Australian/etc terms/vocabulary so please, if I misinterpret, tell me. DC comics and WB are my life but don't even get me started on CN.
Comic Issue:
New 52 Nightwing #27 + Annual
Dick; Batman;
Ask-RichardGrayson
Dick; Robin;
the-teenwonder
Do not take offense but I do not roleplay with accounts from other comic companies (eg. Marvel) or OCs
Me and Dickie have a shared mind set. What he feels, I feel. I roleplay Dick in my own way, how I see him, so if you have a problem with that-- jog on my friend. I am very perceptive but I have a problem with typing before I think (so if I make a mistake in an RP just ignore me ahuurrr).
---
I like (in no particular order after OTP):

◦ RoyDick [OTP]
◦ DickTim
◦ WallyDick
◦ JayDick
◦ BruceDick
◦ ClarkDick [shhh I have dreams]
◦ DickRae
◦ DickKori
◦ DickRaya [occasionally]
◦ DickDamian [occasionally]


---



Current Headcannon's [some may occasionally change]:


◦ Dick is fluent in a lot of languages.
◦ Dick is 28.
◦ Dick's birthday is 1st March.
◦ Due to the stress in his life, Dick always rubs his face or a certain part of his face.
◦ Dick is bisexual.
◦ Dick has a daughter, Mar'i [AskMariGrayson], with Koriand'r [AskKoriandr].
◦ Dick had two childhood boy crushes; Clark and Bruce.
◦ Damian is Dick's God Son.
◦ I automatically RP Dick in reboot form, if you wish for otherwise you only need to ask.
◦ Dick rarely sleeps.
◦ Dick is a detective at Bludhaven police department.
◦ Dick loves sex but he doesn't like the thought of sharing himself or his partner. He wants to be the only one to see his lover's face. It would take you a long time and an excellent argument to convince him.
◦ Dick has an 'S' branded on the inside of his thigh by Deathstroke, when he was sixteen.
◦ Dick hates bad language.
◦ When Dick is upset, you will usually find him upside down somewhere. He feels better when he's high up or upside down.
◦ Dick will go looking for a fight when he's upset. He usually finds Deathstroke.
◦ Dick is almost always angry at Bruce.
◦ Dick's loves Les Miserables


---